2020 in review: From developer to content creator
2020 has been a tumultuous year for most people. And this is surprisingly been the same across the world since the Covid pandemic hit.
For me personally though it was full of several firsts. In other words, things that I always wanted to do, but didn't get the time or the motivation to start. Doing things for the first time is also a great learning experience, so I did tons of that this year!
Here are some highlights 😎
Creating my personal blog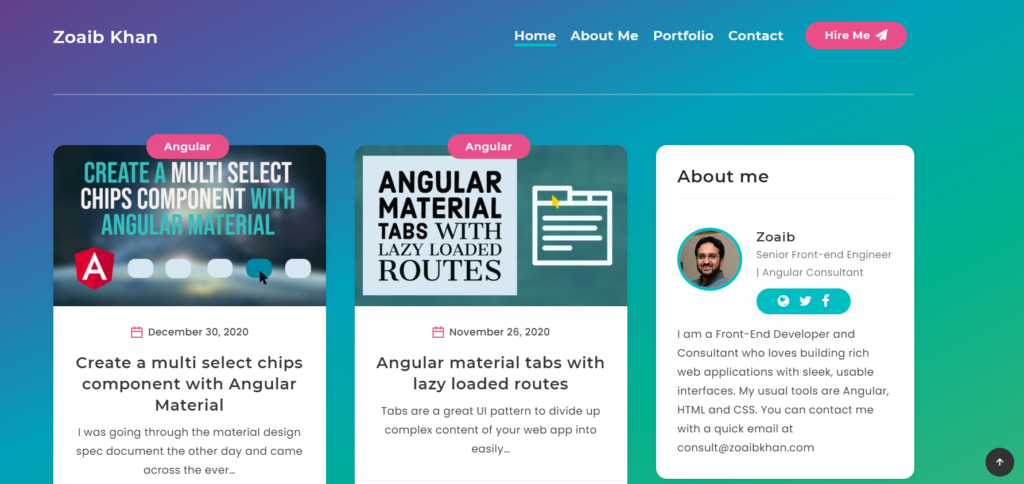 A snap of my personal website. I updated my theme and hosting provider recently!
I had always wanted to create a personal website for myself, especially after starting freelancing full-time. Having used Upwork for getting clients exclusively for the past few years, I wanted something more in my control.
In May 2020, I started to pursue this seriously and allocate some time for content creation in my work schedule. I started with what I knew best i.e. coding tutorials on the Angular framework.
Till now, I've written 16 blog posts - some on creating a specific component and others on just some specific concept in Angular.
Cross posting on Medium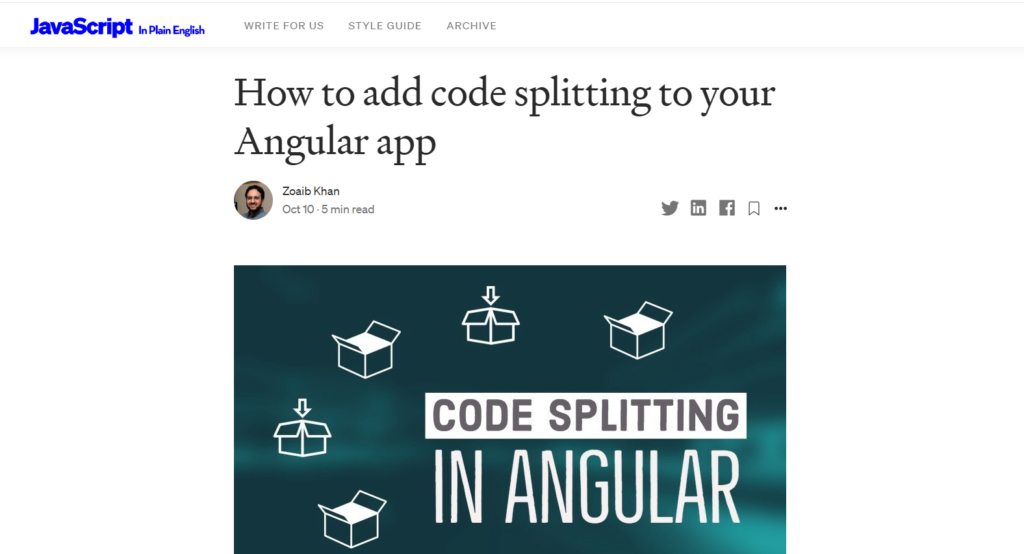 A Medium post on Code Splitting in Angular
For each article I came up with during this time, I used Medium's publications to increase viewership and generate SEO backlinks juice (yes it is a valid term!).
I discovered the Medium community and grew to love it! Also, discovered that I really could write well on technical topics. Almost all of my posts were recommended by Medium curators and I also got to publish in some major programming related publications such as The Startup, CodeBurst and JS in Plain English.
As a result, I now have a little above 100 followers on Medium. Not a very big number, but still something to celebrate!
I also enrolled in Medium's Partner Program and did get paid for these articles for a while, when suddenly Stripe cancelled my account (for some risk reasons). A story for another day perhaps! 😢
Learning about SEO and Organic Traffic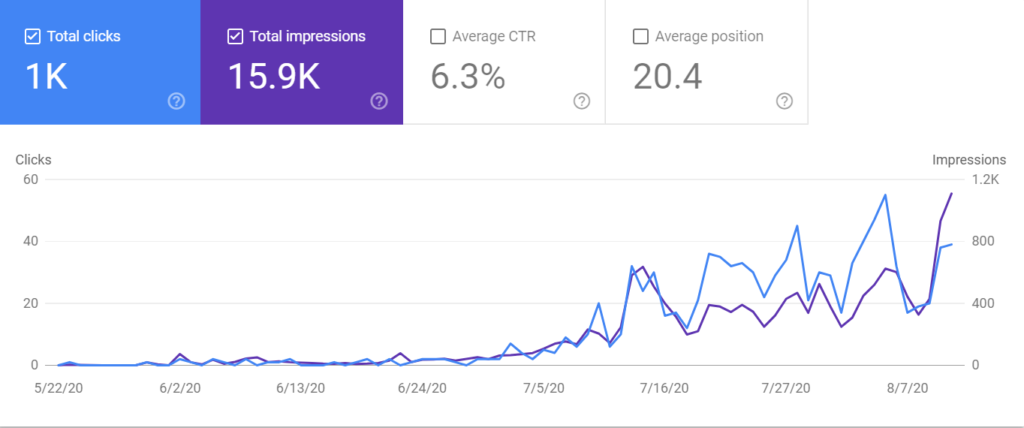 How my organic traffic has grew since May 2020. It did get a hit recently though :/
One of my biggest learning experiences was about Search Engine Optimization (SEO) and how to rank on Google search. And my findings are basically that you can't really know anything for sure!
All that you can do is create useful, long form content and cross post it on different publications and platforms so that you can get useful backlinks. Do this consistently, and you'll keep growing your organic traffic.
What ranks and what doesn't is a bit difficult to tell. And I didn't really want to be restricted by any keyword planner.
What I did do was to use Yoast SEO plugin and it works wonders in helping you fix errors as you write up your piece. The result was at least two of my posts getting ranked close to first position for some keywords and that generated good organic traffic.
I learnt about how to use Google Search Console to observe trends, what worked and what not.
Thanks to this organic traffic, blog visits increased to bit less than 5000 for the month of Nov 2020!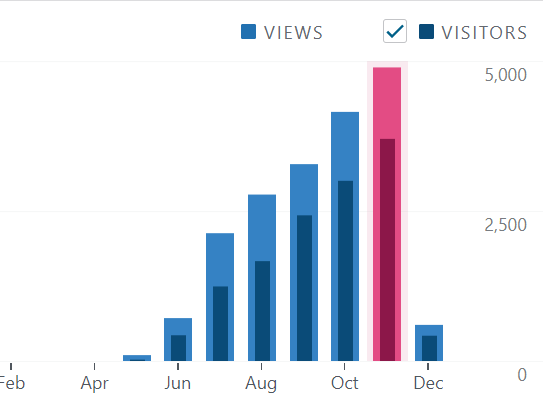 Getting my first non-Upwork clients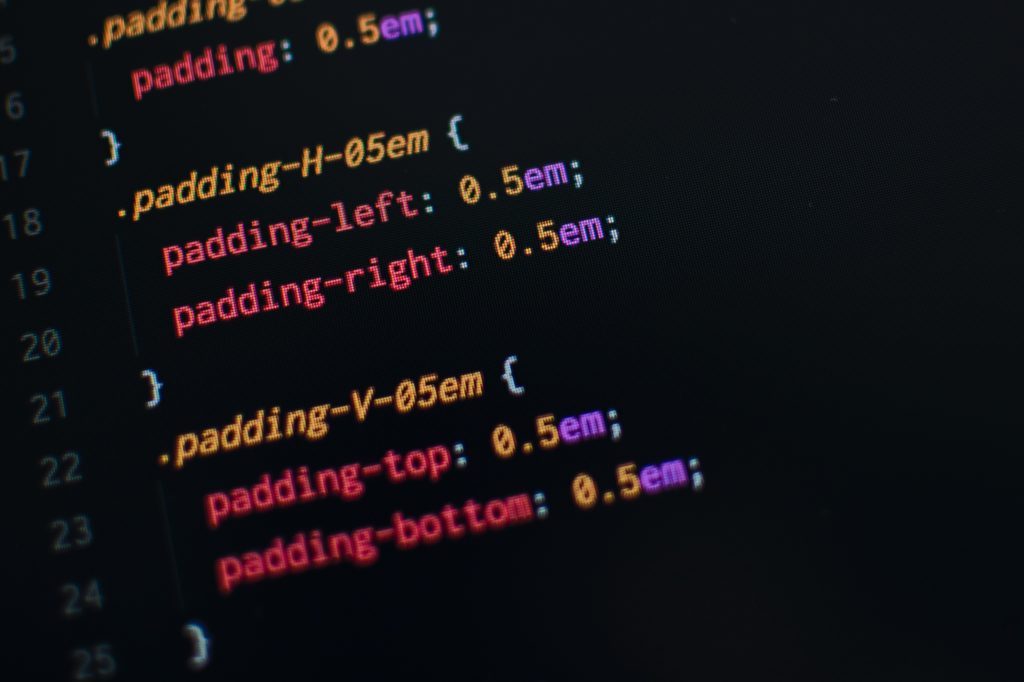 Anyone who knows freelancing even a bit, would agree that the most difficult part of it is to get new clients on a regular basis to keep your work going. I was doing pretty decently on Upwork, when I started my personal site. With a Top-Rated status, long term client and regular invites to jobs.
However, with just a simple website and some good content showing your expertise in your work I got my first lead within a month or so. Unfortunately, we didn't actually end up working together. But a contact was established and that is always helpful for the future (in case your work stream dries up!).
This continued sporadically from time to time and was a great revelation about how I could get clients from non-Upwork platforms as well.
Starting a Youtube channel
My first Youtube video. I embedded it to my existing blog post and get good organic traffic!
After getting a bit more confident in creating regular content, I finally decided to take the plunge and go for a Youtube channel to test out if I could create coding tutorials, since this was a medium I hadn't tried before.
This was quite a bit of a learning experience for me, since I'm generally quite introverted. And even though I just have 2 videos at this point, I realized I didn't sound that bad (introverts would agree this is a concern)!
Who knows, maybe I'll get to show myself as well in future videos 😊
Personal life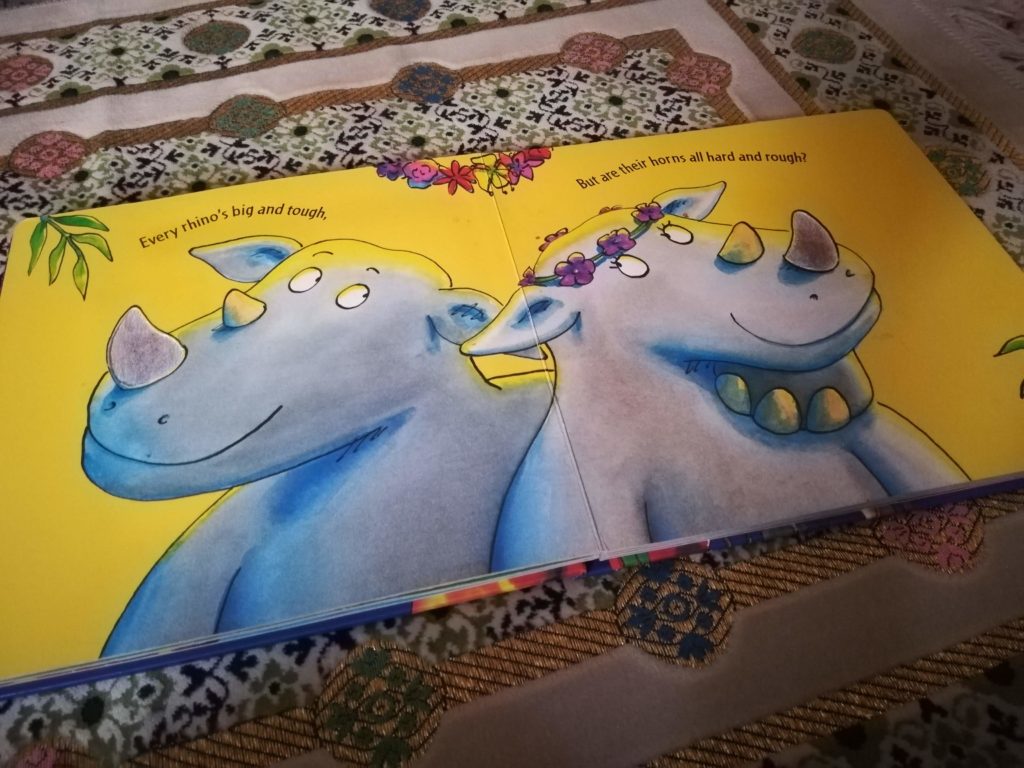 My twins favorite book before going to bed
More personally, my life was almost all about parenting my toddler twins. Those who are parents of multiples would readily agree that this is perhaps the most difficult yet rewarding experience anyone can have.
This past year I've watched my boy and girl twins grow up from crawling babies to noisy talkative toddlers. The greatest learning here has been patience and learning to enjoy the little things.
It is getting much easier though with us understanding each other a lot better now. And the way they learn such a lot everyday makes me wonder really about what a miracle babies are.
Happy New Year
In conclusion, thanks for going through some of my salient achievements this year. My challenge would be to create consistency in all of the above and that can prove to be a bit difficult. But I'm happy I've at least taken the first step in my journey towards content creation.
Here's hoping and praying the new year brings good things for you and your families and the world in the general!
Bye and thanks for reading 😊
Zoaib Khan
Senior Front-end Engineer
Want some help in your Angular or Web projects?
Book Consultation!